HARROWSMITH-VERONA PASTORAL CHARGE
UNITED CHURCH OF CANADA
Worship Time:  10 am at Trinity, Verona
Office Phone: 613-372-2525 or 613-374-2777
Minister: The Rev'd. Catherine Oxenford-Grant 613-246-7287
Email: cat.oxenfordgrant@gmail.com
Retired Voluntary Minister: The Rev'd. Ian MacKay
Licensed Lay Worship Leader: Sheila Anthony
Office Administrator: Rebecca Peters
Director of Music:  Stan Stinchcombe
Website:  www.h-vpastoralcharge.org
e-mail:  office@h-vpastoralcharge.org
April 4, 2021
Easter Sunday
Lay Reader: Sheila Anthony
Prelude: STAN/MARG/CAT
Greeting:  SHEILA
Welcome and Announcements: SHEILA
Call to Worship: (responsively)
One: It is early in the day and we have discovered a great truth.
All: Jesus is risen. He is risen indeed!
One: It is early in the day and we have gathered to give thanks.
All: Jesus is risen. He is risen indeed!
One: As spring brings forth new life, as the egg hatches a new bird, as bulbs bring forth new flowers, so God brings forth new promise, new life, new love.
All: Jesus is risen. He is risen indeed! Thanks be to God.
Opening Prayer: (unison)
God of Grace and God of Glory:  On this joyous day, we come together to praise you for your mighty works. As we feel the freshness of nature around us, let us also feel your renewing forces within our world, bringing new life out of death, hope out of despair, and victory out of destruction. Let the spirit of the risen Christ dwell within our hearts and fill us with love, so that we may follow him all of our days.
Amen.
<![if !vml]>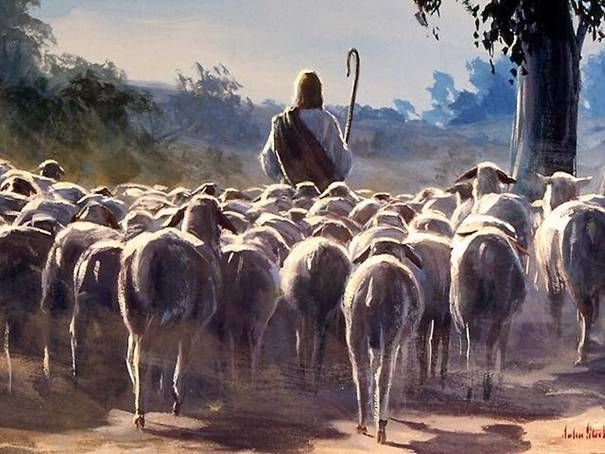 <![endif]>
Hymn: VU # 161 "Welcome Happy Morning!"
Music: STAN/MARG/CAT
Something to Ponder: What does Easter mean this year? REV. CAT
VU # 173 "Thine Is the Glory"
We Listen
Scripture Reading: The Gospel of John is a highly stylized collection of carefully selected events. John's account of the first Easter Sunday is part of a crucial body of evidence that underscores the Resurrection as a historical fact.
Gospel: John 20: 1-18  (The empty tomb- Mary Magdalene sees the Risen Lord)
After the Gospel reading:
One: This is the Good News of Jesus Christ.
All: Praise to Christ, the Word.
Message: "NOT DONE YET, NOT FINISHED!"  REV. CAT
Pastoral Prayer and Lord's Prayer: REV. IAN
We are Sent Forth
*Closing Hymn:  VU # 155 "Jesus Christ Is Risen Today"
*Commissioning and Benediction:  (responsively) REV. CAT
One: As we go forth, let us give thanks and glory to God.
All: Glory to God, whose power, working in us, can do infinitely more than we can ask or imagine. Glory to God from generation to generation, in the church, and in the risen Christ Jesus, forever and ever.
Amen.
POSTLUDE: STAN/MARG/CAT
Worship Leader for April 11th:
Sheila Anthony
<![if !vml]>
<![endif]>
Dorothy McCulloch  January 12th
Kathleen Goodfellow  January 13th
Ann McDougall  February 6th
Carolyn Brown  March 21st
Vera Brown  April 4th
Wanda Asselstine  April 29th
May God's richest blessings shine upon you!
Birthdays:  For everyone who has celebrated and is celebrating a birthday happy birthday to you, happy birthday to you, may God's richest blessings shine upon you, happy birthday to you!
Reopening Status:  The reopening committee met on Monday March 22nd and it was decided that we not have in-church services for the next couple months.  The committee will meet again on May 10th to re-evaluate our situation. 
Online Sermons Going High Tech:  Starting this Sunday (April 4th) our services will be pre-recorded in the sanctuary.  These sermon videos will be available to watch online on our church website. If you are unable to watch online, the services can be made available on a DVD and mailed to those who wish.  These video messages will be available on the following dates:  April 4th, April 18th, and May 9th.  Audio messages will continue to be online, and will be available to listen to on April 11th, April 25th and May 2nd.  Transcripts of ALL services are available to be mailed to you at your request.  If you would like a DVD mailed to you or a transcript of an audio service, please call the office at 613-374-2777.
Cards:  If you know of someone who could benefit from a card being sent to them, please let Rebecca in the office know.  She has graciously taken this on as Kathleen feels she is not able to continue at this time.  613-374-2777 or email office@h-vpastoralcharge.org
Financial Support:  We need your financial support right now.  Donations can be mailed to the church address (Box 506 Verona, ON  K0H 2W0), or by etransfer to don@donaldcoleman.com